A recent project with the Pigeon Wisdom squad for S&P Real Estate just snagged Special Kudos on CSS Design Awards and Honorable Mention on the Awwwards.
S&P is an international boutique specializing in the design, marketing and sale of luxury and "super prime" real estate. As a full identity and interactive project, the goal was to fortify a sleek and unified end-to-end brand experience.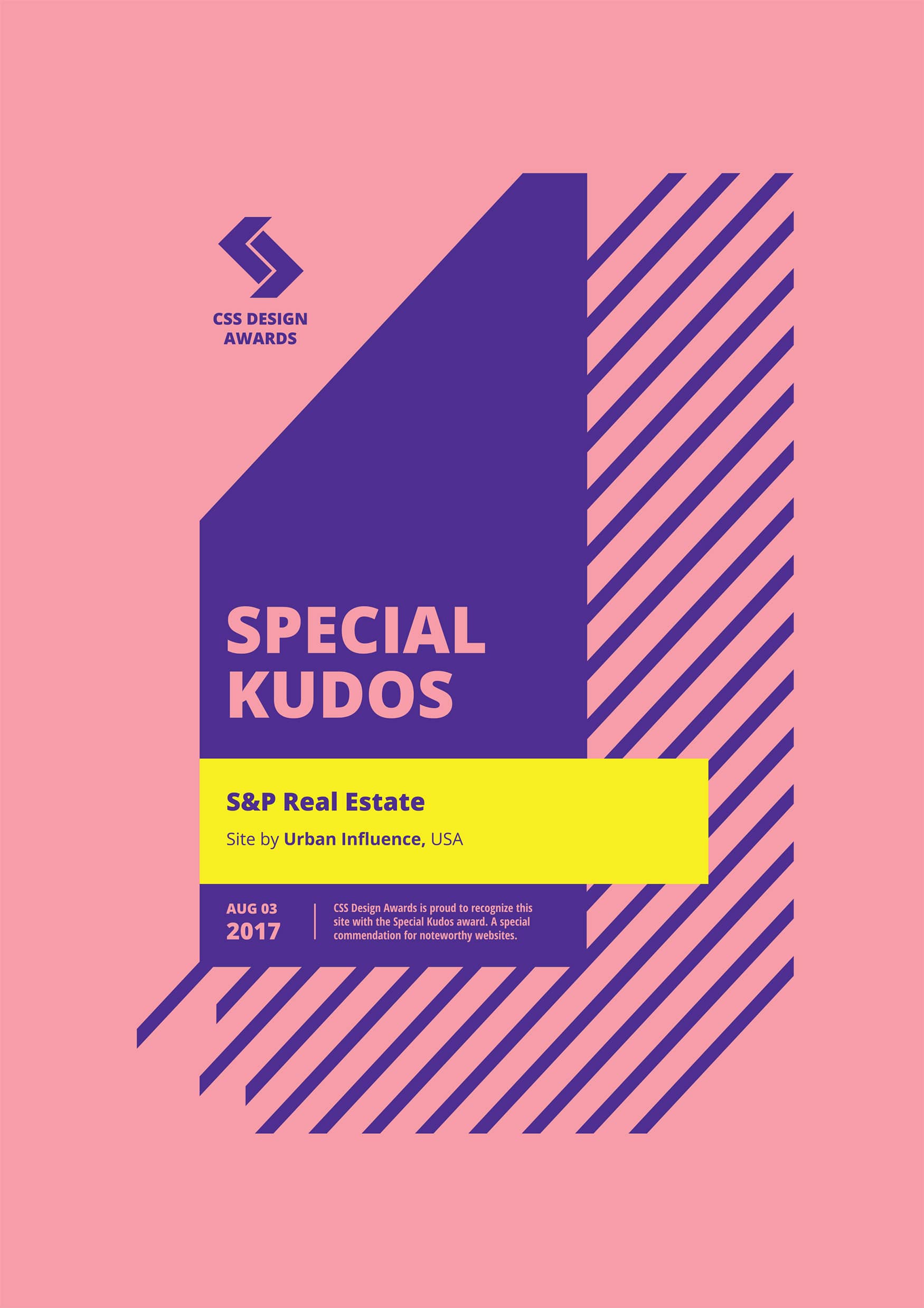 The site embodies that high-end swagger through a reserved palette, consistent UI patterns, meaningful interactions, and a focus on some amazing architectural imagery.
A custom Wp build, content authorship is handled via my own system of drag-and-drop modules, allowing for more control of Storytelling objectives.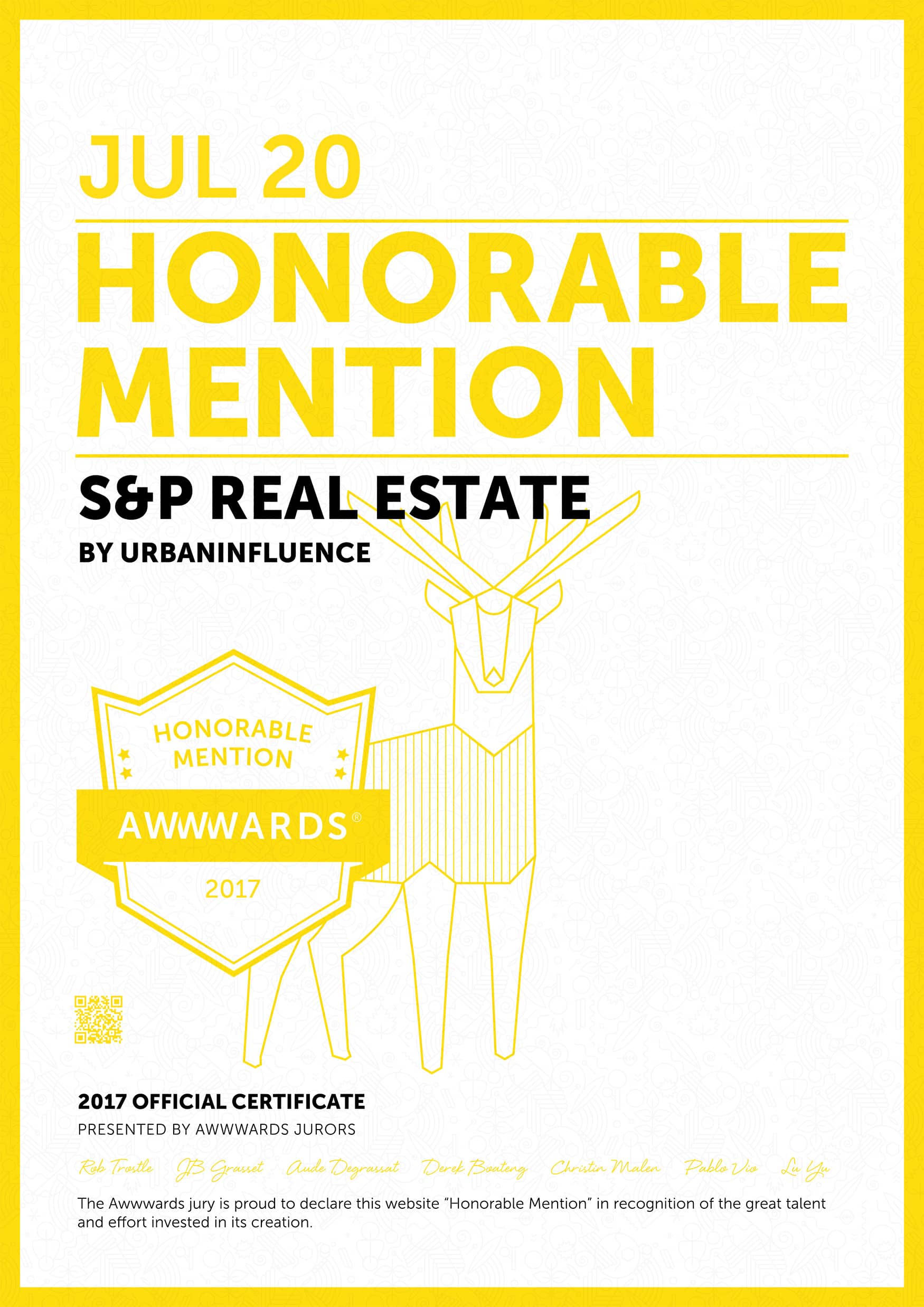 Thanks You Guys
Big thanks to CSSDA and Awwwards for nod. You can peep the feature on CSSDA here, and the Awwwards here.
Check The Site
Feel free to mosey on over to S&P at sprec.com (or check my own folio item).